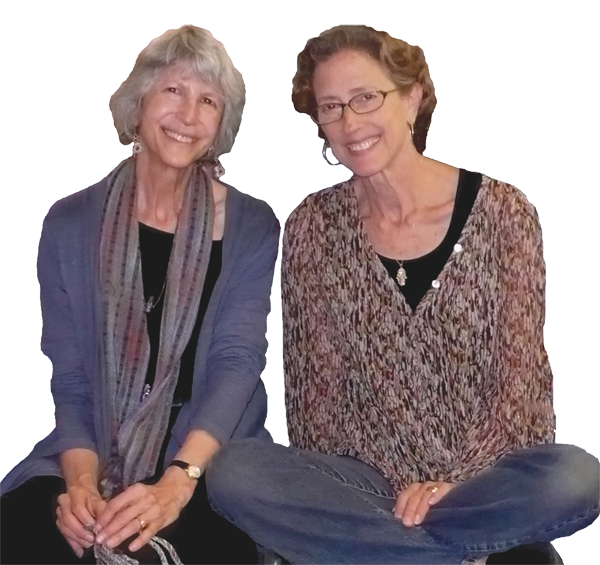 MeCards4Kids® is the product of a three-year collaboration between Nancy Weiss, Jane Raphael and 60 children who spent one to three years in Jane's multi-age classroom. MeCards4Kids® was developed out of SoulCollage®, a collage and journaling process for adults created by Seena Frost and detailed in her book, SoulCollage® Evolving. The children's excitement about their MeCards and their ongoing participation in the process inspired Nancy and Jane to write How to Make MeCards4Kids®: Creative Expression for Children and the Grown-Ups in Their Lives.
Nancy Weiss's years of skillful teaching and engaging her students and clients in soulful conversations inform the fundamentals of MeCards4Kids®. Jane Raphael's mastery in working with young school children adds the perfect blend to create a process that grows each child, from the inside out. ~Natalie White, LMFT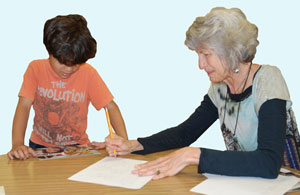 Nancy Weiss, LCSW is a psychotherapist and spiritual director in Los Angeles whose private practice focuses on the interface of spirit, psyche and the creative voice. She incorporates the expressive arts with children, families and adults. Nancy is a collage artist and poet and enjoys the cross-fertilization between poetry and collage. As a SoulCollage® Facilitator, she has led numerous workshops and trainings.
In collaboration with teacher, Jane Raphael, Nancy adapted the SoulCollage® process of collage and journaling to develop MeCards4Kids®. In her monthly MeCards sessions in Jane's classroom, Nancy experienced the great pleasure of guiding children in the expression of their inner depth and wisdom. She considers How to Make MeCards4Kids® a love letter—both to the children who participated in the development of the MeCards process, and to children everywhere. Her greatest hope is that this book will enrich the lives of children and their families and bring them great joy.
To learn more about Nancy, visit her professional website: https://nancyweisslcsw.com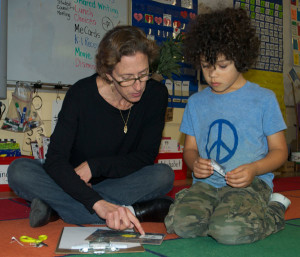 Jane Raphael is a thirty-year veteran teacher and Child Development Specialist in Los Angeles. In the classroom, she is committed to each child's social, emotional, physical, and intellectual development. Ms. Raphael was awarded the Los Angeles Reading Association Outstanding Language Arts Teacher and is a certified trainer and a curriculum developer for the Council in Schools program.
Jane regularly has her class sitting in circles, working in partnerships, and using art to express their knowledge. Their formal monthly MeCard lessons, and their informal work making MeCards during their daily "Choices" time, supported students in the process of getting to know themselves, and sharing those selves with others. Jane sees the creation and sharing of MeCards as a way for students to find their voice and grow in their capacity to take in another point of view.