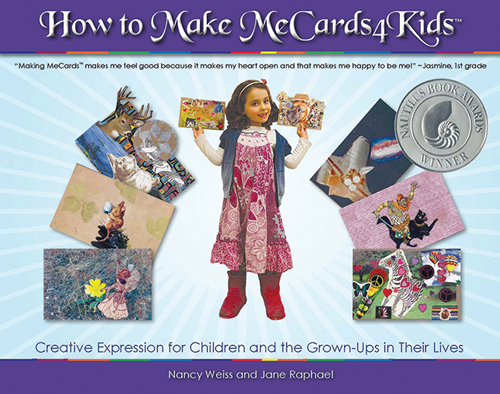 How to Make MeCards4Kids® has won the 2014 Nautilus Silver Book Award in the Parenting/Family category! It is wonderful to know that the MeCards process has received this affirmation.
The beauty of this book is that it is a work about creative self-expression by children, for children.
~Roberta Rook, LCPC
Children love making MeCards, and they can easily inhabit their images. Jasmine, a 1st-grader, says, "Making MeCards makes me feel good because it makes my heart open and that makes me happy to be me!" Nancy Weiss and Jane Raphael observed first-hand children's absorption and fascination as they made their collages and told the stories prompted by the I Am poem templates. Their focused attention and joy in the process was palpable, as they gave play to their imaginations. Their excitement, together with the depth and power of their images and poems, inspired the book, How To Make MeCards4Kids®.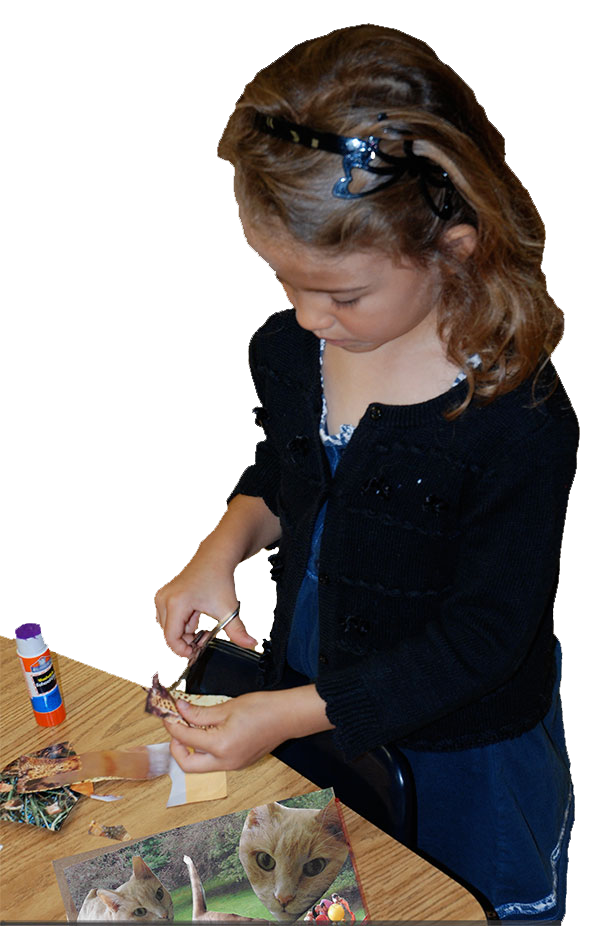 The kids who love making MeCards want you to make them too. How to Make MeCards4Kids teaches you how! This book chronicles the process of creating MeCards. Using photographs, quotes and child-friendly instructions, the book teaches you how to collage and to write the I Am poem. You'll learn that it is okay to make cards in your own special way.
The book also provides numerous examples of MeCards that children have created. Their MeCards express their thoughts, feelings and beliefs, and show you what matters to them in poignant and relevant ways.
I enthusiastically recommend this book to those who are looking for a creative, accessible, and fun way to guide children into the exciting world of self-discovery.
~Audrey Chowdhury, MS, ATR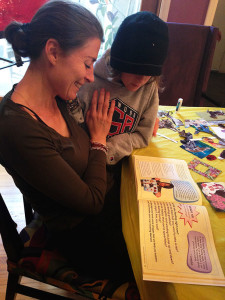 Maxwell and his mother experience great delight in reading the book! 
Teachers, parents, and friends — you'll find guidance here too. There are full instructions in the book for parents, teachers and other adult friends about how to provide the materials and the support to children in making their own MeCards4Kids®.
After you read the book, you can make your own MeCards. Then you can share them on the MeCards4Kids® Facebook Group Page!
 Nancy Weiss and Jane Raphael take seriously C.G.Jung's well-known observation: "The hands have a wisdom that goes beyond that of the head." In this inspiring work, they've gathered the artistic and poetic wisdom of young children's simple, yet profound, MeCards4Kids®. How fortunate these boys and girls are to have had 'art-friends' like Nancy and Jane. Readers of any age will find themselves reaching for art materials to replicate the inner passages of the young artists in this work.
~Betsy Caprio Hedberg, D.Min.